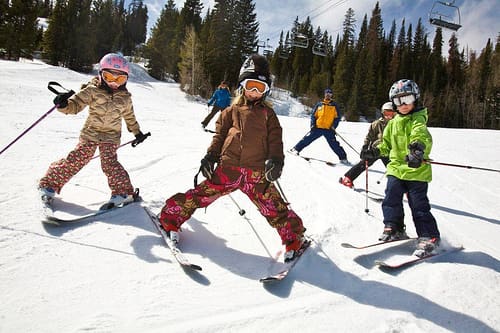 Kids enjoy snow and fun so why not to introduce your little ones to skiing? You may not believe, but 3-year olds can strap on a pair of skis and go down a mountain. If you are new to the skiing, you can learn all together. A family ski holiday is one of the most satisfying, breathtaking and memorable ways to spend time together. So, what do you need to know to make your kids ready for the slopes?
Keeping kids warm
Dressing your kid for skiing, remember that the right outfit is the one that keeps your little one warm, but doesn't hamper movements. The right number of  layers is pretty much important, so dress your child warmly, in layers, and in clothing that allows them to move freely. Check the list of outfit elements your kid should definitely wear on the snow:
Ski pants and ski jacket
Water-resistant ski gloves
Ski-socks
Thermal long sleeve shirt and pants
Ski-helmet
Goggles
.........
Read more: